Child Health in Scotland: A History of Glasgow's Royal Hospital for Sick Children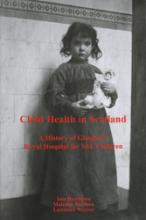 Iain Hutchison, Malcolm Nicolson and Lawrence Weaver

ISBN : 9780 9564 47739

£24.95


First proposed in 1861, it took over twenty years for Glasgow's Hospital for Sick Children to finally receive its first patients. The hospital admitted children from across Scotland. An outpatient Dispensary in Garnethill, and a Country Branch in then-rural Drumchapel, followed. In 1914, at the outbreak of the Great War, it moved to Yorkhill where some wards were immediately requisitioned for the treatment of wounded army officers. In 1965, just after the Queen Mother's had opened at Yorkhill as a new maternity hospital, the children's hospital was evacuated when severe structural faults were discovered. A new Royal Hospital for Sick Children opened in 1970. This book is a social history which not only traces changes in the practices of clinicians, nurses and professional carers, but reflects the experiences of children and parents in their historical context.
Prices quoted include postage and packaging to UK addresses.
For orders to addresses outside of the UK, please email to check the postage supplement before making your purchase.