kea AVIATION BOOKS
Prices quoted include postage and packaging to UK addresses.
For orders to addresses outside of the UK, please email to check the postage supplement before making your purchase.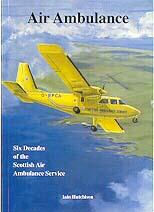 Air Ambulance - Six decades of the Scottish Air Ambulance Service
Iain Hutchison
ISBN : 9780 9518 95825

Hardback - £19.95


The story of Scotland's air ambulance service began in 1933 with the dramatic evacuation of a seriously ill fisherman following a beach landing on the Isle of Islay by Midland & Scottish Air Ferries' pilot, Jimmy Orrell, in a de Havilland Dragon biplane.

During the sixty years which followed, a variety of aeroplanes and helicopters have been employed, but the drama for aircrew, medical staff and patients has not diminished. This book is divided into two sections - narrating both the historical development of a unique service, and the personal experiences of those whose lives it has touched.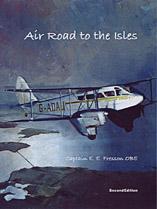 Air Road to the Isles
Captain E E Fresson OBE
ISBN : 9780 9518 95894

£24.95


Captain E E Fresson pioneered air services in the north of Scotland, including the first regular domestic air mail service. His memoirs, which include his earlier years in China building aircraft and as a WWI pilot in the Royal Flying Corps, were first published over forty years ago. The original book has long been out of print. Well-worn second-hand copies of that volume can set you back as much as £100.
This new edition has been compiled from Fresson's original manuscript and includes material that was omitted from the original volume. It is an illustrated hardback volume of nearly 500 pages including black & white and colour photographs.
BEAline to the Islands
Phil Lo Bao and Iain Hutchison.
ISBN : 9780 9518 95849

Softback - £14.95


British European Airways was created in 1946 when the UK Government nationalised private airlines operating scheduled services. BEA was soon declaring itself to the World as Europe's foremost airline, its advertising projecting a lifestyle of affluence and luxury.

This book tells the story of a very different BEA, the one which provided essential services to the Channel Islands, the Isles of Scilly, the Isle of Man, the Hebrides, Orkney and Shetland. Here its role was not a luxury, but an essential link of vital importance to these communities. The pre-BEA pioneering of air services to the islands is also explored, as are changes which have occurred since the absorption of BEA into British Airways in 1974.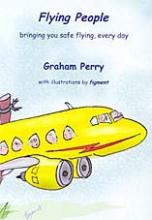 Flying People - bringing you safe flying, every day

Graham Perry
ISBN : 9780 9518 95863

Softback - £12.95


Flying People is a wry look at the last fifty years of a century of flying, and especially at the character and determination of the people who, during that time, have made it a safe, everyday event. Because flying could so easily end in tears, it is a serious business - and aviation's people have developed their own ways of dealing with its many challenges. Perry demonstrates that they are problem-solvers, they are conscientious, they think and work as a team, and they readily share the lessons from their mistakes. Most of all, they dispense a cheerful cynicism as they defeat anyone and anything that threatens safe flying. Flying people have brought about safe, affordable ways of flying the world's people everywhere. This book celebrates them all.

Described by one commercial pilot as 'having something for air travellers, aviation enthusiasts and professional pilots', he assesses Flying People as 'an excellent read, well written and very informative'. Flying People has been illustrated by figment, the nom-de-plume of John Reed, celebrated contributing artist to the journal of the British Air Line Pilots Association.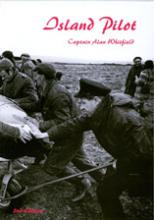 Island Pilot
Captain Alan Whitfield
ISBN : 9780 9518 95887

Softback - £13.95


Alan Whitfield opened up airstrips and provided the first regular air services to the offshore islands of Shetland from 1969. As a result of his pioneering, islands such as Fair Isle, Fetlar, Foula, Out Skerries, Papa Stour, Unst and Whalsay received their first regular air services. Whitfield also narrates his early flying in Canada, Cumbria, and with Perthshire-based Strathair. He tells of his flying in the Western Isles and other parts of Scotland after his decade in Shetland. He describes the ferrying of a Twin Otter across the frozen wastes of Canada to Glasgow. And he revisits Shetland with Loganair upon the culmination, first of the air ambulance service, and then the Shetland internal scheduled service. Also described, for the first time, is the drama surrounding the crash on Kirkby Moor of a military aircraft carrying VIPs in 1939, which was one of the events that stimulated Alan's interest in aviation.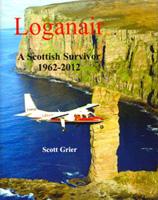 Loganair: A Scottish Survivor, 1962-2012
Scott Grier
ISBN : 9780 9564 47722

Hardback - £24.95


Loganair: A Scottish Survivor, 1962-2012 is an insightful account of the story of the oldest British airline name that continues to survive and thrive in today's challenging operating environment. Loganair has now been in business for over fifty years and Scott Grier, the company's Chairman, has been at the cutting edge of the airline's progress for thirty-five of those years.

This is a handsome illustrated hardbound volume that narrates Loganair's history. It is a story which encapsulates both the cut and thrust of harsh commercial realities and the special relationship that the airline has with communities whose social well-being is dependent upon reliable air services, sometimes operated over unforgiving terrain.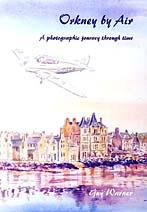 Orkney by Air
Guy Warner
ISBN : 9780 9518 95870

Softback - £12.95


Orkney by Air is a photographic record of aviation in the Orkney Islands from the first flights by Ted Fresson through to the twenty-first century. It is accompanied by historical narrative.

Air travel to and within the Orkney Islands began in the 1930s and Orcadians quickly adapted to the aeroplane as a regular mode of transport. This book covers the challenges and changes during three-quarters of a century. It presents a carefully selected collection of archive images that give visual form to the changes that have occurred in air travel in the Orkney Islands.

Orkney by Air is a book which is easy to dip into and will appeal to Orcadians, to visitors to Orkney, and to those with a fascination for flying and for islands.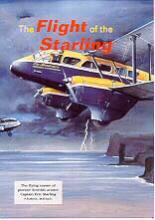 The Flight of the Starling
Iain Hutchison
ISBN : 9780 9518 95801

Softback - £9.95


Captain Eric Starling FRMetS MRAeS began his flying career in a primitive glider, hurtling down a hillside 'slightly under control.' Progressing to powered aircraft, Starling shot to fame in the aftermath of his night flying examination when he inadvertently strayed across the English Channel resulting in an emergency landing in a Calais street. Perhaps not the best thing for the c.v. of an aspiring pilot, but it brought him to the attention of Eric Gander-Dower - who was to found Aberdeen Airport in 1934, and appoint Starling as his chief pilot.

Following wartime service flying Wellingtons and Warwicks of RAF Coastal Command, Starling returned to Scotland, becoming Flight Manager for British European Airways from 1947 until 1968. His final three years before retiring were spent as air ambulance pilot, a role which he relished as 'the type of flying which I had been brought up on.' Eric Starling was one of the pioneers, and characters, of Scottish aviation. This is his story.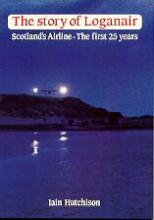 The story of Loganair
Iain Hutchison
ISBN : 9780 9064 37148

Softback - £4.95


This is account of the first 25 years of Scotland's Airline, Loganair, begins in 1962 when it began as an air taxi company. By 1987, it was flying a comprehensive air network throughout Scotland and to England and Ireland.

Many of the early Loganair pilots feel uncomfortable being described as pioneers, conscious of the illustrious aviators who opened air services during the 1930s. However Loganair deserves credit for re-opening the internal Orkney air network abandoned a generation earlier, and opening airfields on islands in the Shetland group. Some Hebridean communities experienced the air ambulance for the first time when Loganair became part of this service in 1967. By the 1970s, Loganair was heavily involved in both scheduled services and oil support flying. In an era when many air operators had a short existence, Loganair was, and remains, a real survivor in an often-uncertain operating climate.

Published by Western Isles Publishing Co Ltd, kea publishing has taken over this title which represents excellent value.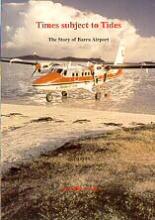 Times subject to Tides
Roy Calderwood
ISBN : 9780 9518 95832

Softback - £9.95


The Story of Barra Airport, where life's a beach. There was once a time when pilots would not think it extraordinary to touch down on the sands of a Scottish beach. Those days are long gone - except on the Isle of Barra.

This southernmost of the main islands forming the Outer Hebrides nearly missed out when Scotland's air network was being developed in the 1930s. When surveying possible landing sites in the Hebrides, chief pilot of Northern & Scottish Airways, Captain David Barclay, had been unable to locate a suitable field on Barra. It was then that local raconteur, John MacPherson, suggested, "Why don't you just use the beach." Aircraft have being using the beach ever since - although not without incident.
Prices quoted include postage and packaging to UK addresses.
For orders to addresses outside of the UK, please email to check the postage supplement before making your purchase.